---
You might know Michael B. Jordan from any number of scene-stealing roles like Wallace in The Wire or Steve Montgomery in Chronicle, but chances are you've never seen him as fit as he is in his most recent movies. The actor put on some serious muscle to convincingly play the son of a legendary boxer in Creed and a supervillainous revolutionary in Black Panther. Follow along as we break down how Michael B. Jordan built up his body.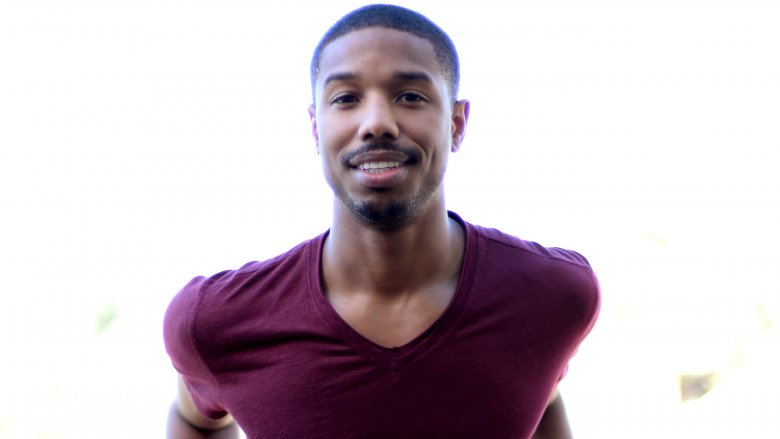 Take a look at Jordan's Instagram pictures before his training regimen, and you'll see that the actor's never been exactly out of shape. Still, that's a far cry from the shredded frame he's been sporting in recent movies. Looking at his earlier roles from his time as a child actor, or even his starring roles as recently as 2013's Fruitvale Station, he looks about half the size of his current body.
That all changed with his casting as Adonis Creed in Creed. Playing the son of the legendary Apollo Creed (Carl Weathers) required him to look the part of a boxer in peak condition. Even though Jordan describes himself as a "super competitive" athlete, that's a far cry from the level of fitness required for a boxer. According to trainer Corey Calliet, it was hard-going at first: "When we first started, he could barely bench 20 pounds, his legs were flailing everywhere … he had nothing. He used to hate all this." He might have hated the training, but he certainly can't fault the results. Jordan was able to put on 24 pounds of pure muscle in a year of training to really capture the look of Adonis Creed.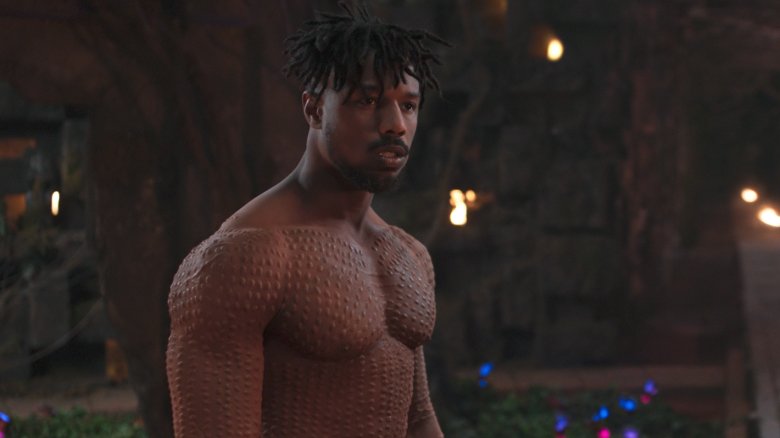 As any fitness buff worth his salt will tell you, exercise is only half the battle when it comes to getting your body into peak shape. For Jordan to get into literal fighting condition, he had to cut his food intake almost entirely to lean proteins (chicken, ground turkey, and fish), carbs (rice, potatoes, steel cut oats), green veggies, and protein shakes.
According to Jordan: "Extreme diet change. I stripped down my diet completely … I worked out two to three times a day, six days a week. And if you do that consistently for about 10 months, your body will change." That's a punishing regimen for anyone, but shooting in Rocky Balboa's hometown of Philadelphia meant having to pass on Philly Cheesesteaks, beer, and other nutritionally lacking (but delicious) food.
Luckily for Jordan, Calliet doesn't rank among those trainers who don't believe in cheat days. Once a week, from sundown on Saturday to sundown on Sunday, Jordan was allowed to eat anything: "French toast in the morning, Philly cheesesteaks in the afternoon, [and] pizza." Those brief respites don't seem to have hurt the final results of his hard work, but they definitely kept his motivation up.
TWC-TV trending shows
Featured Video

---
New Discoveries / Talents

---